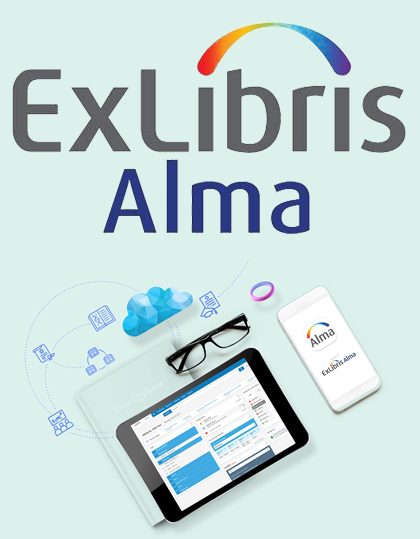 In 2017, the libraries of the four CHELiN member institutions went live with the Ex Libris Alma library services platform. The institutions continually seek to improve their library services offering to students and researchers. Alma is a unified resource management cloud platform that optimally manages print and electronic resources and provides streamlined workflows. It enables the libraries to design and develop new and improved services.
As CALICO, a central office was provided from which the library products jointly purchased by the consortium were managed. The products included Aleph, Metalib and SFX. CALICO provided a networked library automation service for each member of the consortium and common access to the Online Public Access Catalogues (OPACs) of each. This constituted a single Western Cape collection that is housed in different locations allowing access to a wide range of resources to registered students and staff members.CALICO also supported various capacity building activities, such as the CHEC Library Academy, for member universities.
In 2018 the central CALICO office ceased to exist and by the end of 2018 CALICO was renamed Cape Higher Education Library Network (CHELiN).